Art Therapy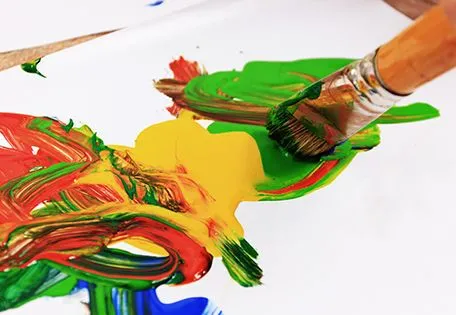 Overview:
Have you been stressed out lately? Art therapy with us might just be what you need to help improve not only your self-esteem but manage stress and enhance your overall level of wellness. Here's what you should know about art therapy and its many benefits for functional medicine.
What is Art Therapy?
A form of creative therapy, art therapy uses art as a form of healing the imbalances that may occur in your mind-body connection. Licensed art therapists are considered to be mental health professionals. They make use of several creative art processes, including drawing, sculpture, and painting, to help improve your mental well-being and enhance your overall physical wellness.
What are the Different Forms of Art Therapy
Art therapy is a form of functional medicine that has shown to be effective in helping everyone from children and teenagers to families and veterans with PTSD. Based on your current health needs, art therapists enhance your mind-body connection and improve your methods of emotional expression by using various forms of art, such as:
Painting
Drawing
Sculpture
Metalwork
Pottery
Quilting
Woodworking
What Are the Benefits of Art Therapy?
There are multiple benefits to undergoing art therapy. It can:
Reduce anxiety and depression
Improve self-awareness
Enhance cognitive function
Cope with the effects of PTSD
Recent studies indicate that individuals participating in regular 50-minute art therapy sessions showed improvements in their mood, along with decreased levels of pain and anxiety.
What to Expect During an Art Therapy Appointment
While most art therapy sessions typically begin as individual classes, they may sometimes expand into group classes as a means of sharing and helping you improve your levels of self-awareness. A board-certified or registered art therapist at Cary Disc Center will ask you a series of questions regarding your current health status to determine the best form of art therapy to utilize in your sessions. Art therapists are trained in various art disciplines and act as your stewards on your journey toward emotional and mental well-being. Classes typically last anywhere from 30 to 60 minutes, and multiple sessions are usually recommended for you to begin to see changes in your wellness.
For more information about art therapy, contact Cary Disc Center at (847) 639-0010.